The Place Has Changed
The Place Has Changed is an attempt to acknowledge the forceful requirement of uniformity within this culture. The struggle to navigate this construct in day to day life forces me to embrace the disasters and awkwardness that is a direct result of my humanness. The paradox of trying to understand when to conform and when not to conform is a dilemma, when does it matter and when does it not, when is it self inflicted and when is it unavoidable.
I see these works as a memory; quiet, sitting there reflecting all the things that have happened to them as individuals or an individual. The most important things are so subtle and easily ignored whereas the most useless and empty are blaring in a corner somewhere. I'm in awe of the cardboard box. Its usefulness and fabulousness as a material, the cheapness and freeness of it due to its common relation as trash, and its ability to age through its life and show its use. The loaded nature of its shape and how that relates to inherent societal gender standards manifests itself as I try to understand my place and where I belong.
Porcelain, Terracotta, Plaster
2017
Varying life sized boxes
Porcelain, Terracotta, Plaster
2017
Varying life sized boxes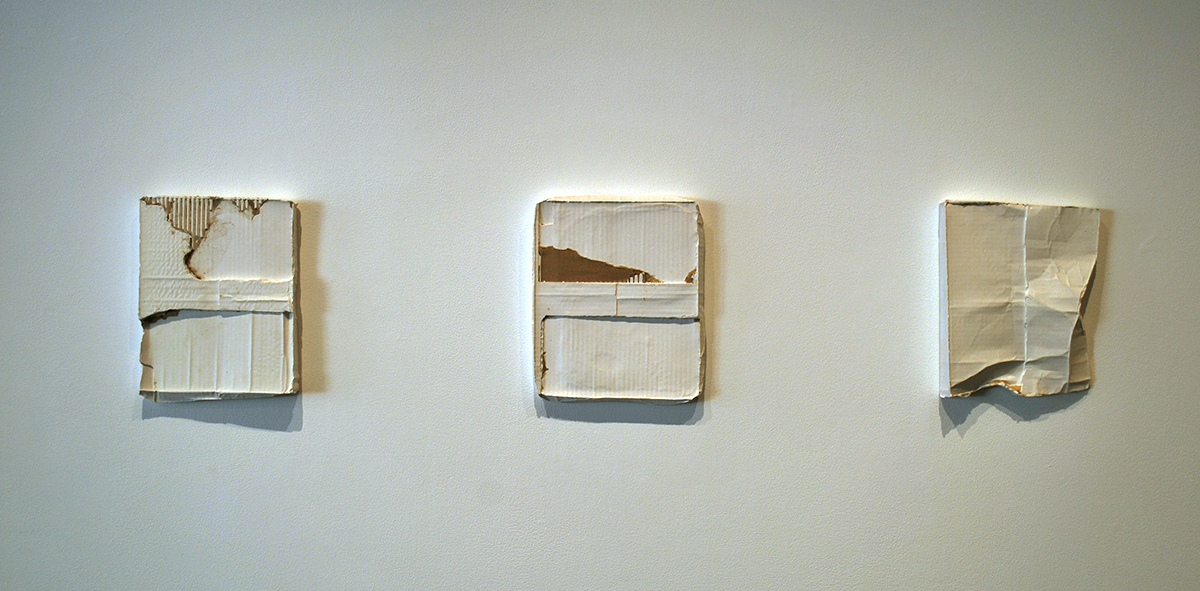 Porcelain, Terracotta, Plaster
2017
Varying life sized boxes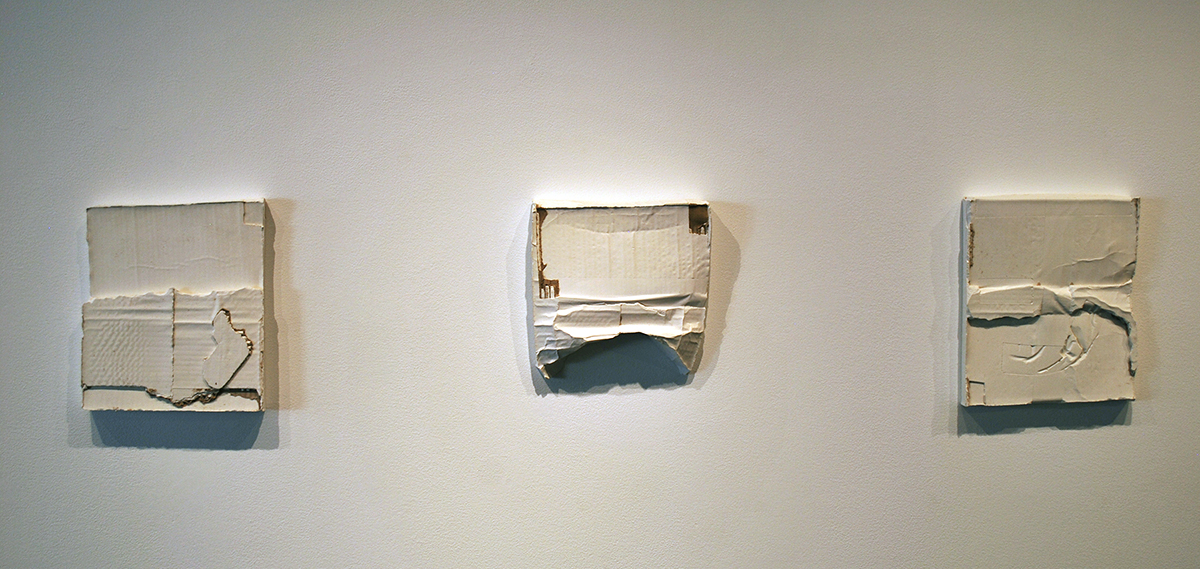 Porcelain, Terracotta, Plaster
2017
Varying life sized boxes
Porcelain, Terracotta, Plaster
2017
Varying life sized boxes
Porcelain, Terracotta, Plaster
2017
Varying life sized boxes